Guiding Your Business Toward
Success & Growth
Business Law and COMMERCIAL Litigation Attorney in Gainesville, Florida
Forming and running a successful business takes a lot of knowledge, experience, and determination. Much like a business owner, attorney Thomas McDermott uses those very traits to effectively guide his clients through their legal matters and help develop their businesses to reach their full potential.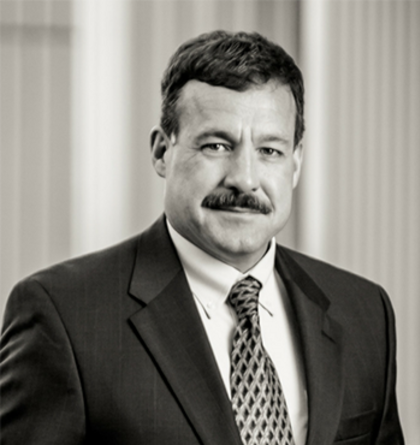 Thomas McDermott
Attorney at Law
Thomas has always enjoyed learning, especially if the material had to do with the law. He believes that no one ever stops learning, no matter how long they have practiced a sport, enjoyed a hobby, or worked in a given industry. With every passing day that he works with clients, he gains new knowledge about business law and how it can benefit his clients. If you need a lawyer because you're starting a new business, facing a business dispute, or dealing with an entity that's refusing to pay a debt, Thomas is willing to help you in any way that he can.
MORE ABOUT THOMAS
Why Choose Thomas McDermott?
Approachable & Understanding
Thomas' clients often point out that he is more friendly and less intimidating than other lawyers they've met. He knows that if you are comfortable with your attorney, the time spent together will be much more productive and effective as a result.
Experienced & Determined
For more than 20 years, he's dedicated his practice to assisting business professionals through their legal matters. He knows that even the "smallest" cases can bring experience and lessons. That's why he treats every case as if it is his first — with an open mind.
Propelling Businesses Forward & Overcoming Legal Obstacles
If you live in Gainesville, Florida and run a business, chances are you have run into legal situations or problems that need care and attention in order to protect the future of your company. The Law Office of Thomas McDermott has extensive knowledge of the laws that revolve around running a business — from general business law to commercial litigation and debt collection.
General business law includes the formation and upkeep of a business. When you start a new company, you must create new contracts for both in-house employees and partners (i.e. suppliers). You'll also need to legally identify whether you own an incorporation, sole proprietorship, LLC, or other enterprises.
The laws surrounding the operations of your business are constantly evolving. Business law attorney Thomas McDermott can serve as your in-house counsel to make sure your business is running lawfully, allowing you to focus on more important matters like growing and sustaining the success of your business.
Commercial litigation involves resolving disputes that may arise within your business. These matters can involve a breach of contract, business dissolutions, non-compete clause disputes, franchise or shareholder issues, partnership disputes, or debt collection troubles. Having a trusted attorney ready to represent your company at any given moment, will save a lot of time and stress when problems like these arise.
As an experienced commercial litigation attorney, Thomas has represented numerous clients and businesses when they run into legal matters that threatened the longevity or day-to-day operations of their company.
He knows how to work diligently to protect your business because he understands the risks involved. Thomas has helped business owners throughout Gainesville, Florida and the surrounding areas find solutions to their legal matters. To schedule a free consultation, call or fill out the form below.